Hurix Systems is set to launch their SaaS based end-to-end eBook solution: KITABOO Cloud at BETT 2014 in London from January 22-25.
The end-to-end cloud solution would allow publishers, educational institutions, corporates and businesses to quickly convert and enrich their content online and get it delivered efficiently to their target users.
KITABOO Cloud allows conversion and enrichment of content and publishing to multiple-formats (online, iOS, Android and ePub3) and provides an efficient and secure way of content distribution to customers and end users.
Readers will find the multi-platform Reader apps a simple yet compelli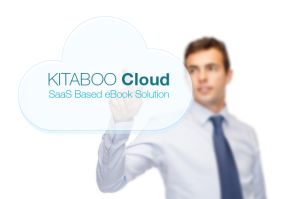 ng vehicle to consume the content. Usage analytics and social collaboration features further enhance the value of the user networks, and provide valuable real-time analysis about the content usage. KITABOO Cloud comes in different editions that can be selected by customers based on their business needs.
"With KITABOO Cloud we have introduced a complete end-to-end eBook solution where the conversion, distribution, and delivery takes place entirely on the cloud, so anyone with an internet connection and a valid account can access KITABOO to meet their digital conversion and distribution needs. We look forward to showcasing this at BETT 2014 in London," said Sri Subramanian, EVP Sales, and Product Solutions, Hurix Systems.
Hurix will also be hosting a brief discussion on KITABOO Cloud and exclusively sharing insights about its features and editions at BETT 2014 in London.